EXO proved their ultimate power in ticket sales as tickets for their first dome concert in South Korea sold out in an instant. 
On September 21st, EXO released tickets for their upcoming concert 2015 EXO-Love CONCERT in DOME and makes history by being the first artist to host a concert in a dome in South Korea. However, as the day of the ticketing release opened, all tickets for 20,000 seats were sold in just a few minutes.
Due to their explosive popularity, fierce reservation between fans begun prior to its release which left servers crashing for more than 50 minutes. However, as ticket servers were restored, all of the tickets were immediately sold leaving some fans disappointment of the outcome. Fans also started documenting their experience with the ticketing war and discussed the craziness of getting tickets to EXO's first dome concert.
Meanwhile, 2015 EXO-Love CONCERT in DOME will be held at the Seoul Gocheok Dome Baseball Stadium on October 10th.
"On the day when EXO's fanmeeting tickets opened, EXO's fanmeeting related keywords such as 'Yes24', 'EXO', and 'EXO concert' took over popular search keywords"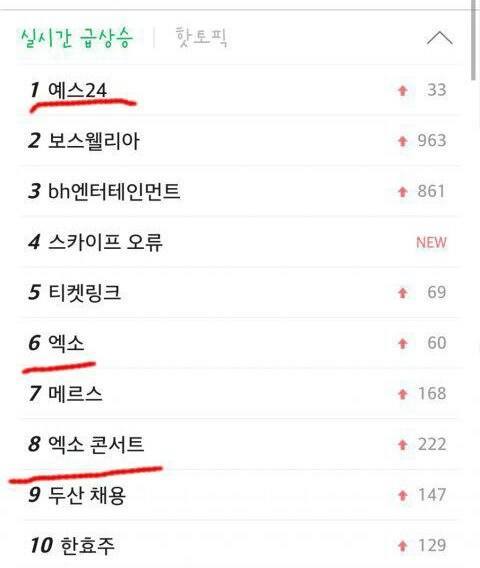 "And before you could even start ticketing, the ticketing website 'Yes 24' servers blew up ㅋㅋㅋㅋㅋㅋ"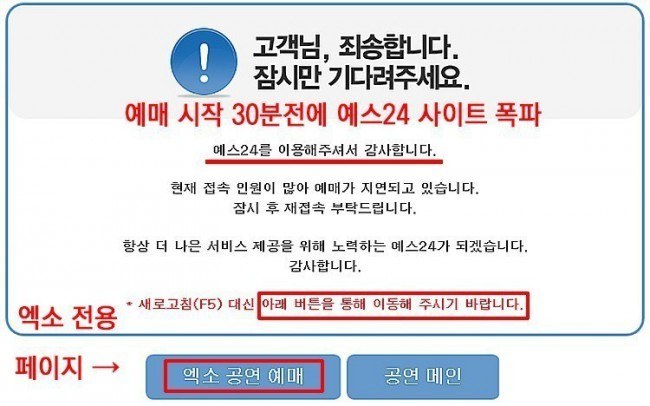 "They even created a directory specifically for EXO fans to purchase tickets on. But…it sold out right away…"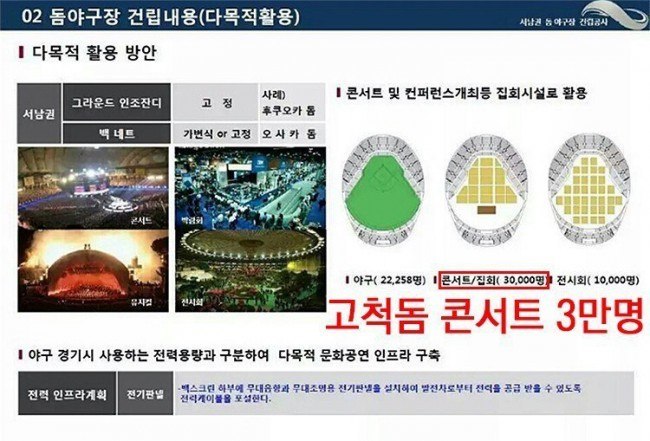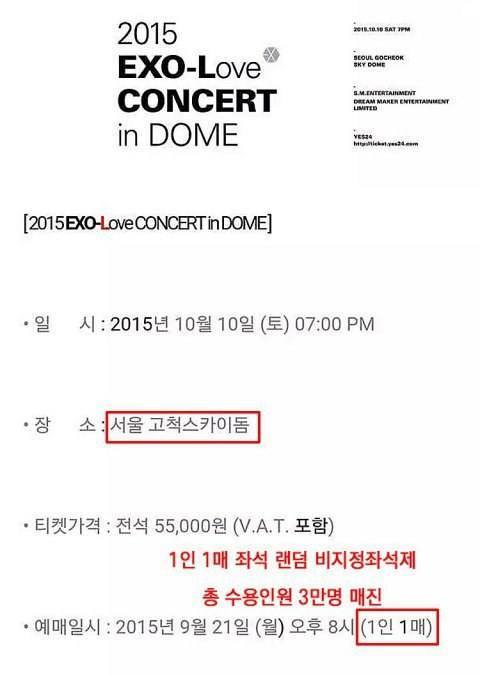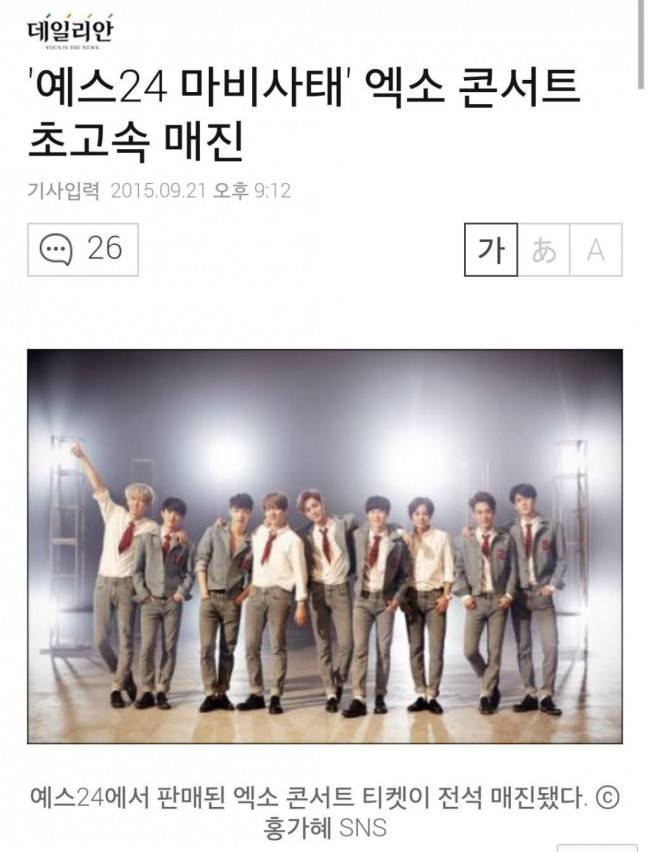 "EXO concert causes 'Yes 24' servers to crash and sells out in record time."
[+ 217. – 12] EXO has concerts at Olympic hall 5 times with tickets at 110,000 won each and it sells out so they do extra sales and fit in 3~500 extra people in the standing area. Of course they will sel out
[+ 205, – 10] For a fan meeting ㅋㅋㅋㅋ not even a concert
[+ 185, – 8] I was trying to ticket for my friend and I was amazed at the fire power of EXO
Share This Post